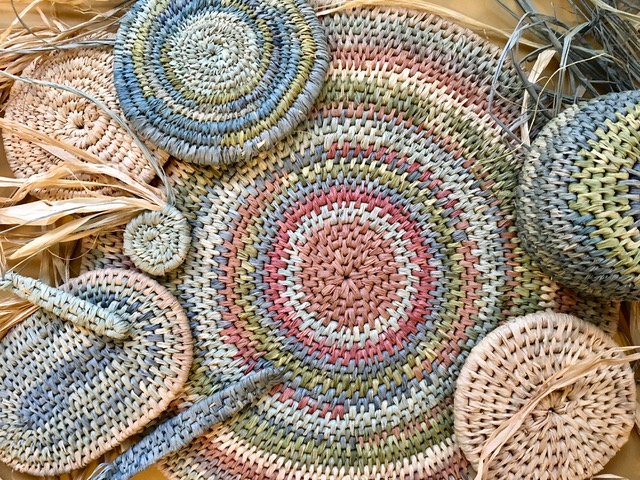 How to Make a Raffia Basket

Online Course by Ruth Woods, Craft School Oz $49 AUD
Raffia is an amazing plant fibre that can be used for many crafts.
It is a great fibre to start off your basket making journey, as it is strong, pliable and versatile. You can create great shapes and it's a really fun craft to learn.
In this course you will learn how to create many types of coiled baskets using this natural fibre with several techniques.
You will learn:
How to work with Raffia

The tools you will need
Five different starter circles
Five different coiling techniques
Shaping your basket
How to create handles
Finishing off and more...
Purchase here only $49 AUD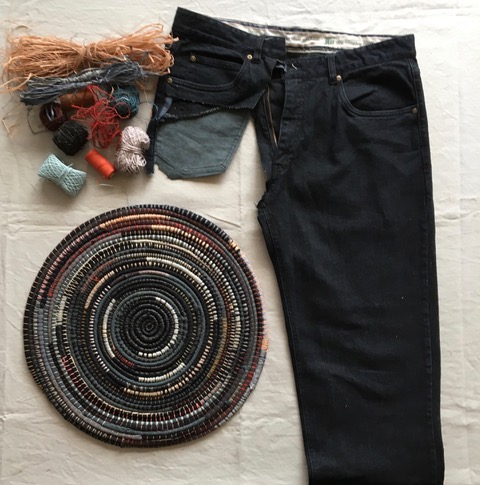 Textile Coiled Baskets
Online Course by Ruth Woods, Craft School Oz $49 AUD
Includes a LEFT HANDED VERSION
Learn how to make a beautiful basket out of recycled materials anywhere in the world.
We will show you how to use up-cycled fabrics, old clothes and other recycled materials. And if you're a crafter, we know you will have lots of fabric in your craft stash. This is an excellent way to use up that excess.
In this workshop you will learn:

What tools you will need to make a textile coiled basket

What materials you can use

How to incorporate colour and texture

Starting your basket

A specific stitching technique

How to shape your base and sides

And finally, how to finish it off

So join us in this professionally produced and informative course and learn how to create a basket using recycled materials.